By uniting local experts in an innovative multi-station network, we provide customer airlines with streamlined access to a full palette of high-quality, customised passenger, ramp and cargo services.
The leading European
ground handling alliance
Precisely at a time when efficient handling of passengers and cargo are of key importance for global airlines the well-established and professional European ground handling companies AeroGround Flughafen München GmbH, Goldair Handling, AAS Airline Assistance Switzerland and GH Italia have formed a pan-European strategic network.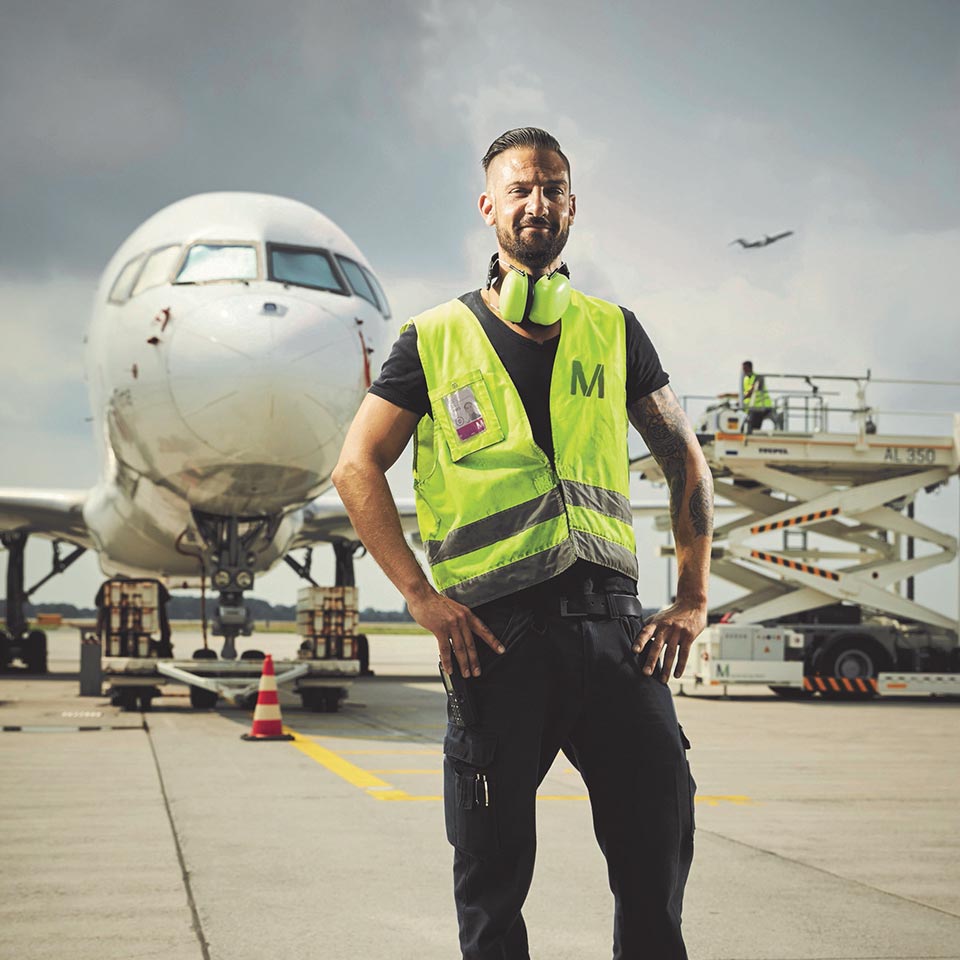 ground.net is an entirely new concept for conducting ground handling business in Europe. The goal of the partnership is to provide airlines with a multi-station network alternative alongside the global players. ground.net provides various services in the area of passenger, ramp and cargo handling, de-icing and more as a strategic partnership.
ground.net relies on its members' local expertise and offer global operating airline customers the benefits of network-based ground handling services in Greece, Cyprus, Bulgaria, Italy, Switzerland, Germany, United Kingdom and the Scandinavian countries Sweden, Denmark, Finland and Norway.
At the core of the ground.net vision is our partnership, innovation and customer focus. We base our values on three major pillars: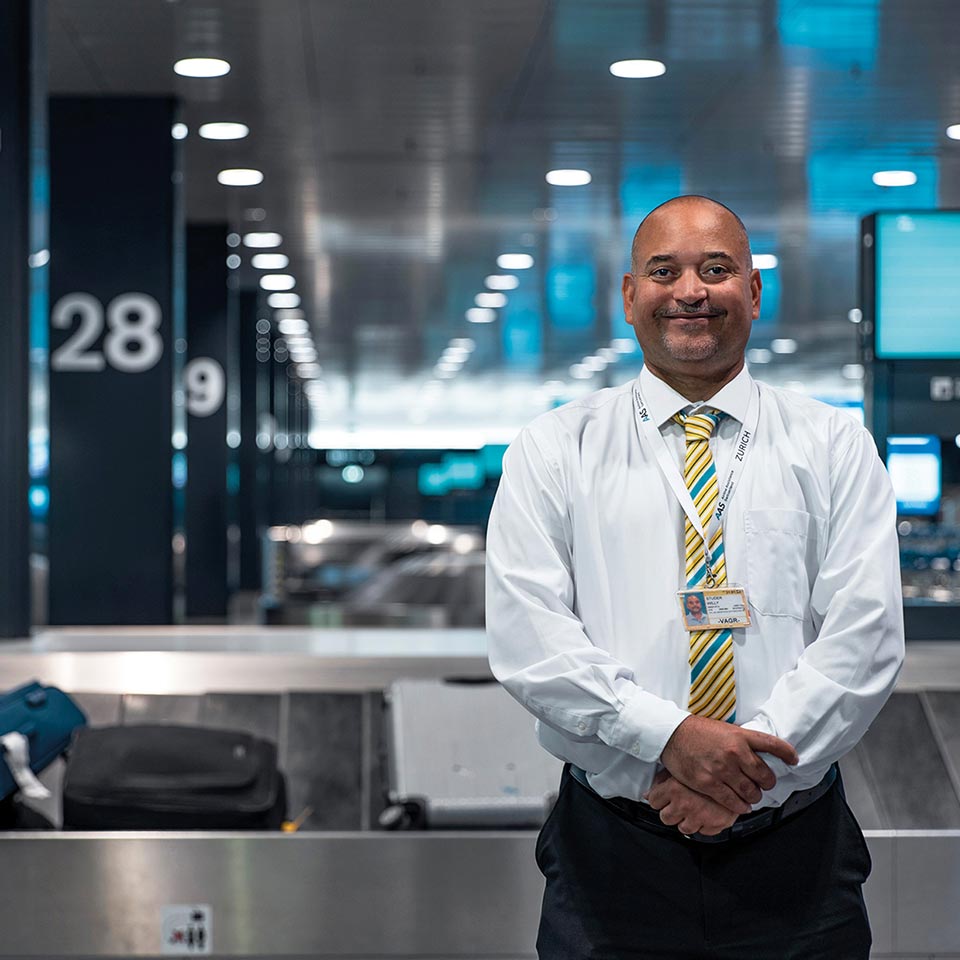 Common appearance with all ground.net members during the IGHC in Toronto. More than 100 client meetings held in the common ground.net meeting room.
AeroGround, Goldair Handling and AAS welcome two new members to the network: the Scandinavian Aviator Airport Alliance Europe AB and Italy's GH Italia extend the strategic partnership.
AeroGround and Goldair Handling welcome Airline Assistance Switzerland (AAS) in the newly established European ground handling network. The cooperation partners announce Aegean Airlines as their launching customer. First joint attendance at the International Ground Handling Conference (IGHC) in Kuala Lumpur, Malaysia.
Launch of the rebranded company logo and website. The new logo with a multicolour asterisk symbol emphasizes the dynamic European network and innovative partnership of ground.net.
The alliance unites AeroGround, Goldair Handling and AAS under the name and logo "ground.net". Information on the ground handling network, the cooperation partners and the services can be found online at www.ground.net. Participation at the Ground Handling International Conference (GHI) in Gothenburg, Sweden.
A strategic alliance agreement is signed between the German ground handling company AeroGround and the Greek ground handling provider Goldair Handling.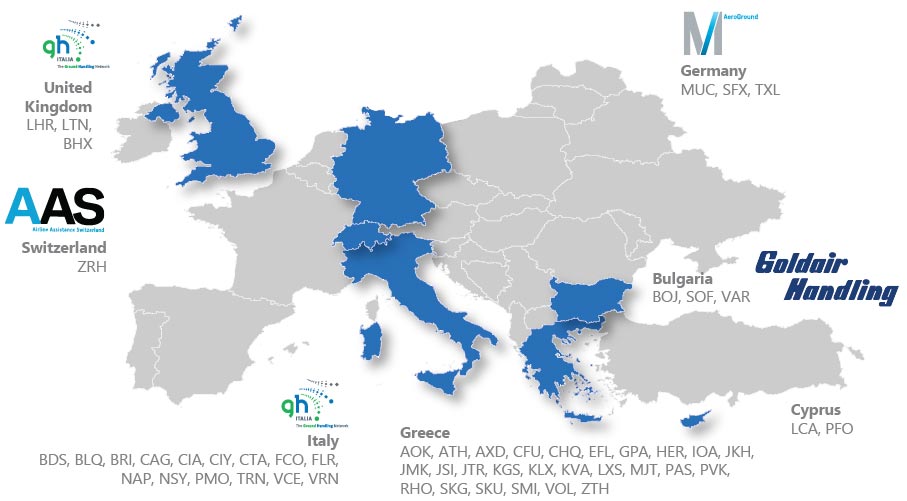 Simplified administration, harmonised standards and shared best practices among local partners mean customized high-quality services are well within reach at reasonable costs. Our expertise spreads throughout Europe, covering airports in the United Kingdom, Norway, Sweden, Denmark, Finland, Bulgaria, Greece, Italy, Cypress, Germany, and Switzerland. Each partner is able to draw on the skills of every other partner in the network, making these services available at your fingertips.